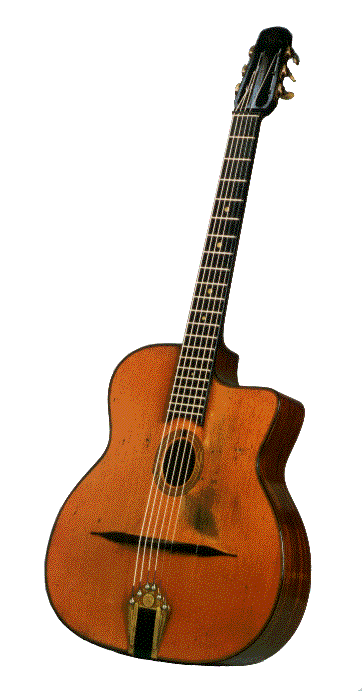 Directory

An old one, of pages relating to
Selmer guitars, and so forth.

These pages are interlinked, but you can pick them individually here.

#503, the modèle Django Reinhardt


Start here. Some background about this type of guitar

Is it a Maccaferri? Or is it a Selmer? With some information that will help in
understanding "gypsy jazz" guitars by understanding the traditions they come from



Basics of the old Selmer models

Mario Maccaferri's internal resonator



About Manouche-Tone strings

About Mario Maccaferri, in English, written by me

About Mario Maccaferri, in French, by François Charle

About François Charle, his Selmer Maccaferri book,
and the Paris shop of R&F Charle



About these really beautiful flatpicks

About me and the work I do
---
back to the main page
Drop me a line
click here

This page © 1998-2011 Paul Hostetter. All rights reserved.