Sometimes a newly installed tuner or two may seem to be inordinately stiff. For example, (on a guitar—this is a common one) the D and G are stiff. Time to follow a flowchart and troubleshoot a bit.
First find out if it's the machine or the mounting:
Plate: If there are isolated stiff ones out of a set on a plate, like the mandolin above, check the alignment. But work the machines when they are off the instrument, to see if it's the machines, or friction issues with how they're mounted. You can usually make this determination by simply turning the button while holding the machine or strip in your other hand. If it's only stiff when it's on the instrument, it's a mounting issue. See above.

Singles: First, take the problem machine(s) off the guitar and see how it turns when there's no friction. If they are stiff when they're not mounted on the headstock, particularly when there's nothing touching the post, then you have a friction/lubrication issue.

Another test would be to switch the D&G machines for the A&B machines, and see if the issue remains at the upper two tuners, the new D&Gs. That would rule out the machine as the problem.

If it's still stiff when it's off the instrument, you need to go through the procedures as outlined on the previous page.

And if it's a sealed Kluson-type machine, the friction fix is a little more complicated. Let's deal with that right now.
In the case of Klusons, since you can't realistically open them up, you need to immobilize the strip or single in a small bench vise like this:
Just tight enough to hold them—the stamped plates are a bit fragile. Be careful!
I use my handy glow-in-the-dark stringwinder attachment in a power drill to work the innards of the machine, to work the lube in, and to break them in a bit if they're new. You should inject lube of some sort through that little hole. As with any tuning machine, these are my preferred lubes: TriFlow (again, see here:
tuner.maintenance
) or Lubriplate in a syringe. Never use normal petroleum-based oils of any kind. No sewing machine oil, no WD40, no 3-In-1, no baby oil, none of that junk. They will all congeal (polymerize) into a dust-magnet layer of goo.
Lubriplate is especially nice in Klusons because it packs and doesn't run out. But you probably need a special syringe to inject it, as squeezing it from the tube through that little hole is difficult. Only worth bothering with if you expect to do this procedure often. I doubt you will. But either of these are great synthetic greases.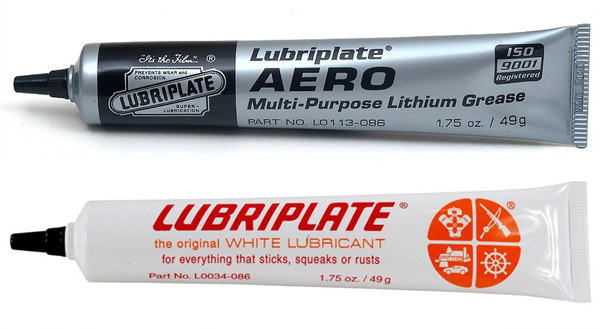 Here's a normal (No Markings!) 3-plate open-gear set in the vise: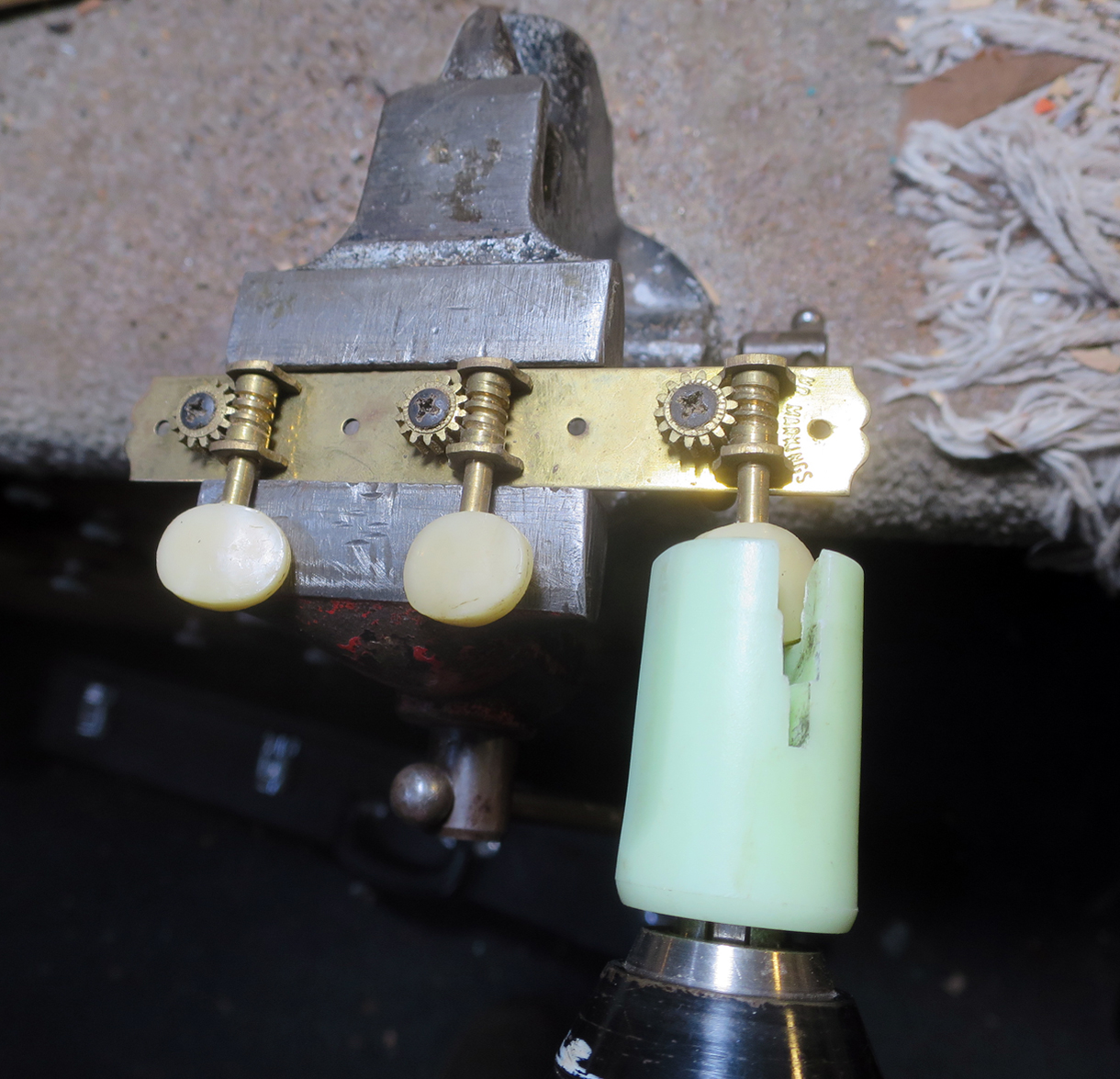 If your tuners are open like these, loosen the tension on the cog a bit, then add a bit of Tri-Flow, and turn the button a few thousand times. If it's a Kluson, get some lube in through that little hole in the housing, and do the same.
More modern sealed tuners like Rotomatics and big Schallers and Gotohs rarely (if ever) have internal friction issues.
If machines are turning well when they're
off
the instrument, but turn badly when they're mounted, the problem is somewhere in the mounting.