Robin Petrie - voice, hammered dulcimer, santouri, accordion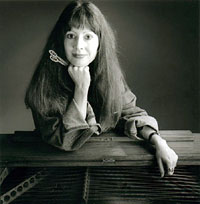 World traveler Robin Petrie has been deeply involved in dance (Scottish, ballet, flamenco, middle-eastern, Balkan) since childhood and has played santour (hammered dulcimer) and recorded numerous albums since 1980, touring the US, Europe, Japan, and Southern Hemisphere extensively. Though focusing initially on British Isles and French music, her work with Panacea, a quintet specializing in music from the five corners of Europe, from north Africa and the Middle East, is in time signatures such as 3, 4, 5, 6, 7, 8, 9, 11, 15, 25 and 44. Perhaps others. She plays Greek santouri (a related instrument), and was a 20-some year veteran teacher at the Lark In The Morning music camps in Mendocino. She also has a major soft spot for both Cajun and New Orleans music and culture. Visit her website here.

She has recorded two solo albums for the Gourd label, as well as participating in a great many other recordings on Gourd and other labels, having worked with Danny Carnahan, Junji Shirota, Martin Simpson, Henry Kaiser, Richard Thompson, and many others. Her santour playing is featured on the 2005 Grammy award-winning Beautiful Dreamer - the Songs of Stephen Foster. A Bay Area native, she currently lives in Bonny Doon, California.


---

Shira Kammen - voice, violine d'amore, vielle, rebec, harp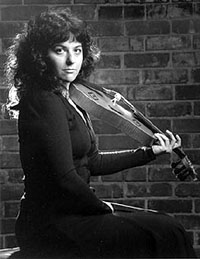 A true force of nature, Shira Kammen received her degree in music from the University of California, Berkeley and studied vielle with Margriet Tindemans. A member for many years of Ensemble Alcatraz , Project Ars Nova, and Medieval Strings. She has also worked with Sequentia, Hesperion XX, the Boston Camerata, and The King's Noyse, and is the founder of Class V Music, an ensemble dedicated to performance on river rafting trips. She has performed and taught in the U.S., Canada, Europe, Israel, Morocco and Japan, and on the Colorado and Rogue rivers. Shira happily collaborated with singer/storyteller John Fleagle for fifteen years, and performs now with several new groups: a medieval ensemble, Fortune's Wheel; an eclectic ethnic band, Panacea; and Trouz Bras, a band devoted to the dance music of Bretagne. Another Bay Area native, she currently lives in El Cerrito, California.

---

Kevin Carr - voice, fiddle, violine d'amore, pipes, free reeds, everything else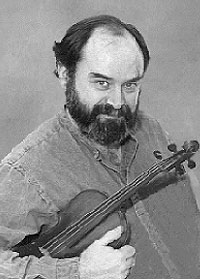 As a teenager, Kevin Carr took a guitar and banjo with him to busk around Europe for a year, and in the process discovered the wonders of European traditional music, notably those of Galicia and Ireland. Upon returning home soon he began playing at the California Renaissance Faires, furthering his safari into the world's music. Over the years, in addition to gaining a license to practice family therapy, Kevin has accumulated an extensive collection of bagpipes from around the world (all of which he can play), a one-row button accordion and assorted concertinas, mandolins, banjos, guitars and an oud. He also answers to a calling as a storyteller, the result of early exposure to his bard of a grandfather, Dennis McGough (who also played the fiddle and called square dances), and the influence of his father, Hollywood writer and Irish raconteur Richard Carr.
In addition to innumerable dances and concerts with the bands Hillbillies from Mars and Wake the Dead, he performs with his wife Barbara "Josie" Mendelsohn, both as a duo and as members of ensembles that feature the music of Québec. Also a teacher and instigator at Lark In The Morning each summer, he offers one-man shows as both a piper and a storyteller, and coordinates the music tutorial program at the Festival of American Fiddle Tunes each summer in Port Townsend, Washington. He was with the Christmas Revels in Oakland for the 2001 through 2004 seasons. He makes his home in the Applegate Valley, in Oregon.

---

Paul Hostetter - voice, guitar, mandolin, other stringèd things, harmonica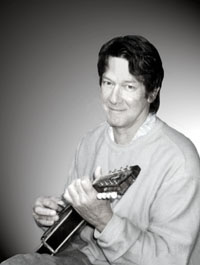 Luthier Paul Hostetter has been exploring the breadth of global music since taking up the guitar in 1960 in his native Detroit, where his earliest musical influences included classical music, old jazz, R&B, bluegrass and country, Indian and Greek music. A session player at Motown in the mid 1960's, he later helped organize the first two Ann Arbor Blues Festivals in the late 60's, and helped organize the Festival of American Fiddle Tunes in Port Townsend, Washington for its first 11 years. He has toured the US and Europe playing traditional American music, including two tours with Jody Stecher and Heath Curdts (as the Blue Mountain Ramblers) in China in 2000 and 2001. With the Yiorgos Leftheriotis Ensemble he played laouto. He accompanied Italian mandolinists Riccardo Tunzi (1899-1990) and Tony Flores (1915-2004) since 1974, and has collaborated with such musical luminaries as Benton Flippen, Rossy, Bertram Levy, Johnny Puleo, Dewey Balfa, Mike Seeger, Henry Kaiser, Marvin Gaye and Martin Simpson. He programmed world music on community radio KUSP-FM starting in 1973. He has taught mandolin and guitar at various music camps such as Fiddle Tunes and Lark In The Morning, and has worked as both a studio musician and producer, including extensive experience in Madagascar where he field recorded and produced several albums of Malagasy music. His arranging, guitar and double-bass playing are featured on the 2005 Grammy award-winning Beautiful Dreamer - the Songs of Stephen Foster. Since 1970, he has lived in Bonny Doon, where he restores violins and other instruments.


---

Barry Phillips - voice, cellos, tabla & percussion


Shelley Phillips - voice, double-reeds, harp, harmonium, flutes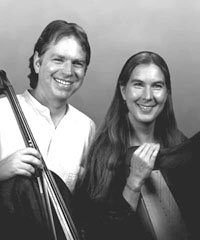 Barry Phillips received a Masters of Music degree in composition from the San Francisco Conservatory of Music in 1990. He has been active in film composition, orchestration and conducting and is a woodworking fanatic as time allows. Barry has played cello with a variety of artists such as fiddler Alasdair Fraser, guitarist Martin Simpson, harpist Aine Minogue, sitarists Ravi and Anoushka Shankar and the British rockers Camel. He figured prominently in The Concert For George. He has also worked in both India and the US as a composer, arranger and cellist through a long working association with Pandit Ravi Shankar, with whom he also studies Indian music. He has served in various capacities including performer, arranger and producer for numerous Gourd recordings.
Shelley Phillips received her Masters of Music from the San Francisco Conservatory of Music. In addition to performing and recording, she is director of the Santa Cruz Community Music School, offering music lessons in folk and conservatory traditions. She is director of music at St. Philip's Episcopal Church in Scotts Valley, and founder of the Santa Cruz Shape Note Society. She is also a member of the Anjali Quartet, and tours nationally with the Coulter/Phillips Ensemble. She has appeared on many recordings on the Gourd music label including her solo albums: The Fairie Round and Pavane. She has also recorded music of the Shakers, and produced a benefit album, Verdant Groves, for the Shaker village museums. She is presently living quite near the Pacific coast with her husband Barry (above) and several very spoiled cats (not pictured), trying to grow tomatoes in the summer fog.


---

Peter Maund - percussion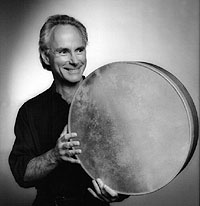 Peter Maund, a native of San Francisco, studied percussion at the San Francisco Conservatory of Music; tabla with Swapan Chauduri at the Ali Akbar College of Music; and music, folklore, and ethnomusicology at the University of California, Berkeley (A.B., M.A.). As a Ph.D. candidate at Berkeley, he specialized in the music of north India. Mr. Maund specializes in hand percussion from the Middle East and North Africa. He has performed and recorded with various early music, contemporary music, and world music ensembles throughout North American, the U.K., and Europe, including Chanticleer, Ensemble Project Ars Nova, Paul Hillier, Quaternaria, and Philharmonia Baroque Orchestra. He has toured with Jordi Savall's Hesperion XX in a program of medieval Spanish music, and performs and records regularly as a member of Ensemble Alcatraz, Davka and Alasdair Fraser's Skyedance. He has played on film and television soundtracks and has appeared on dozens of recordings. He also enjoys teaching and presenting lectures, workshops and classes.

"…the most considerate and imaginative of percussionists" - The Glasgow Herald
---



Music from Sweden, Scotland, north Georgia, Auvergne, Madagascar,
the 18th century, Gaspésie, Bulgaria, Mississippi, the 11th century, Cuba,
Xinjiang, Oklahoma, Galicia, central Africa, and the 21st century

---

For more information, contact Paul Hostetter